Hawke Enterprising d.b.a.
by admin —
last modified

Nov 21, 2023 06:02 PM
Welcome to the Hawke Enterprising website.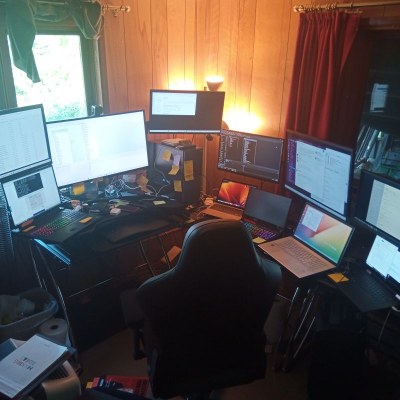 Download Hawke Robinson's Latest Resume
"Who has time, but of course if we don't take time, how can we ever have time?" --The Merovingian:
I have chosen to take time on my many other projects (or employers), and so have not spent much time on this site over the years, so it is very much showing it's age. This is a utilitarian page, and it's not pretty, but hopefully you can easily find the information you seek. This is ancient Plone 4.x Enjoy! -Hawke - now switching to third-person voicing on the site... 
A newer site, less technology focused and more healthcare focused, on Plone 5.x, can be found at www.hawkerobinson.com.
Hawke Robinson is most well-known in healthcare, technology, education, professional development, and role-playing game (RPG) circles as "The Grandfather of Therapeutic Gaming." His groundbreaking integration of therapeutic, educational, and professional development practices with gaming has made him a founding and key figure in this new and fast-growing field of Role-Playing Game Professional (RPGP) services. Additionally, Hawke is a skilled full and fractional Chief Technology Officer with more than 25 years of technology innovation leadership experience, adept at transforming business concepts into successful technological realities. His works in multiple industries and disciplines are often published as "W.A. Hawkes-Robinson".
With a talent for bridging the gap between business leaders and technologists, Hawke's career encompasses roles as a leader, mentor, educator, therapist, and public speaker. His expertise spans information technology, computer sciences, music and recreational therapy, neurosciences, research psychology, education, cognitive neuropsychology, role-playing games, neurotechnology, and physical and information security.
Hawke is known for his results-oriented approach, characterized by integrity, compassion, creativity, and energy. He excels in both executive leadership and hands-on execution, rapidly and effectively building organizations and technology solutions from the ground up.
Hawke's philosophy focuses on sharing knowledge openly for the betterment of the human condition.
Beyond his professional life in technology, education, and healthcare, Hawke is also a 20+ instrument musician and composer, an adventurer, advocate, community builder, and parent. He values privacy and security but shares personal insights to provide a fuller picture of the person behind his projects and communities.
An active advocate for accessibility, open source, privacy, and effective security measures, Hawke's height, formerly 6'9" and now 6'7", often becomes a point of opening "ice breaker" conversations.
A Washington State Department of Health Registered Recreational Therapist, Hawke's background covers a wide range of disciplines. His profile showcases a commitment to learning, innovation, and improving lives through technology, recreation, and gaming. Hawke is eager to connect with individuals and organizations for collaborative opportunities, and is available for paid consulting services across his areas of expertise.
If interested in paid engagement, please see the "Contact Us" page.
VERIFIED BY PSYCHOLOGY TODAY

RPG Therapeutics LLC is a Psychology Today Verified Professional Services Provider
https://www.psychologytoday.com/profile/378780
OVERVIEW
Hawke Robinson has been online since 1979. He has been involved in a wide variety of community, entrepreneurial, consulting, hobbyist, and volunteer endeavors.
I am doing many things. I do not state this lightly. I mean many, many, many things. I have more then 260 active registered domains related to these many endeavors. My overall goal: do what I can in my brief existence to help improve the overall human condition.
Here is a tiny, little, smidgen, or a brief overview, of a few of those activities:
For more information, please feel free to contact Hawke:
Email: hawkenterprising at gmail dot com
Phone/fax: (833) RPG-PROS (774-7767)
Hawke Enterprising d.b.a. is a Washington state registered service offering through Dev 2 Dev Portal LLC
a Delaware company.
Dev 2 Dev Portal LLC
provided V.O.W. (Virtual Office & Workplace)
services.
 Opensource and other notable projects using extensive opensource that I have been heavily involved with:
and countless others...
Resumes:
Hawkes Robinson Resume 20210913u shorter linking version
Hawkes-Robinson Tech Resume Long version 20210910t PDF 
HawkesRobinsonResumeQ20 20210904L gaming focus 20210906o 
Pay Rates
W2
$300k/yr + benefits

$150/hr + benefits
Corp-to-corp (Dev 2 Dev Portal LLC or Hawke Enterprising dba)